How creative are you? On the Logroll, you'll find out pretty quickly. Offer your SportsPark users a unique thrill. It is the ideal addition to any Wibit SportsPark.
Share
View full details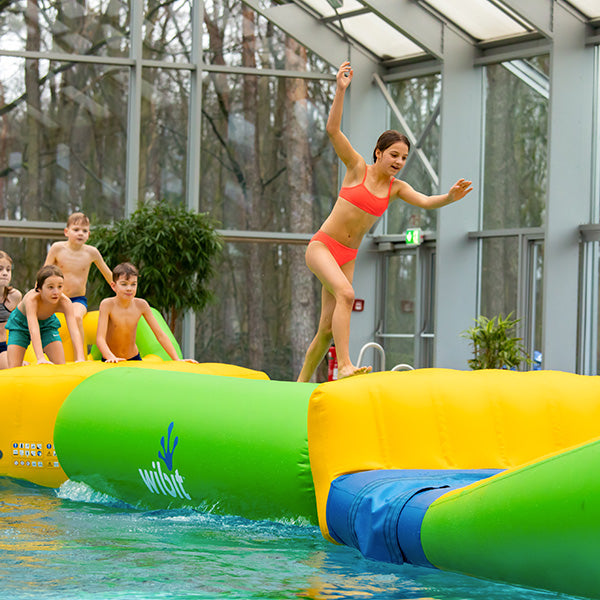 Do you have what it takes to cross over?
Dimensions: 6 m & 2 m / 19´8" & 6´7"
Height: 0,75 m / 2´6"
Min. Water Depth: 1,3 m / 4´3"
Looking to get started?
Let our knowledgeable staff personalize your park