This is a floating balance beam at a small height. The bar is broad and easy to cross but when it gets wet this can become a slippery issue. Once you´re a pro, try going sideways, backwards, or running for the most fun!
Share
View full details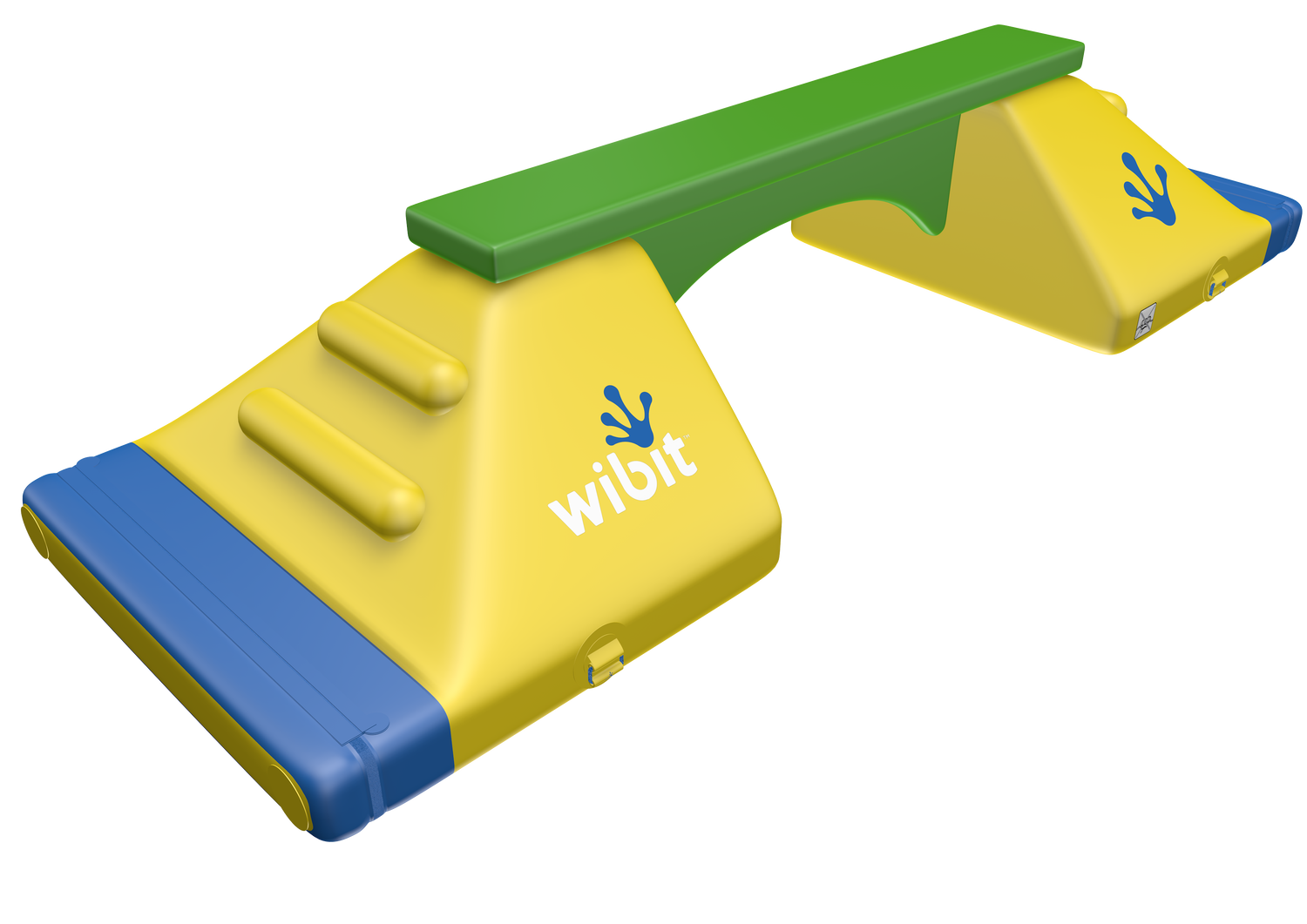 Balance or fall!
Product size: 6 x 2 m / 19'-8'' x 6'-7''
Product height: 1,2 m / 3'-11"
Min. Water Depth: 1,5 m / 4'-11''
Looking to get started?
Let our knowledgeable staff personalize your park